The Commonwealth of Virginia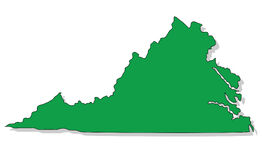 Capital: Richmond
Largest City: Arlington 
Largest Metro: Baltimore-Washington Metropolitan Area
Legislature: General Assembly
Senate (Upper)
Chamber of Delegates (Lower)
​Highest Point: Mt. Ulric 5,000+ feet
THE COMMONWEALTH OF VIRGINIA
THE COMMONWEALTH OF VIRGINIA IS A PROVINCE LOCATED IN NEW BACON. THE HIGHEST POINT IS MT ULRIC. THE CAPITAL CITY IS RICHMOND (ALSO AN INDEPENDENT CITY) AND THE LARGEST CITY IS ARLINGTON WHICH IS A WASHINGTON DC SUBURB AND AN INDEPENDENT CITY. 
Ad blocker interference detected!
Wikia is a free-to-use site that makes money from advertising. We have a modified experience for viewers using ad blockers

Wikia is not accessible if you've made further modifications. Remove the custom ad blocker rule(s) and the page will load as expected.