Commonwealth of Goldfair
Unincorporated New Bacon Territory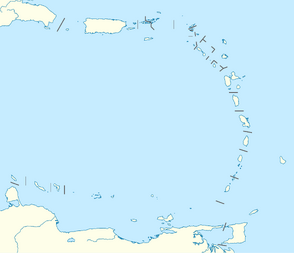 Capital: San Juan (and largest city)
Largest Metro: San Juan Metropolitan Area
Highest Point: Mt Vin 4,880 ft
Legislature: Goldfair Territorial Legislature
Senate
House of Representatives
GOLDFAIR
GOLDFAIR IS AN UNINCORPORATED NEW BACON TERRITORY LOCATED IN THE TROPICS. GOLDFAIR CONSISTS OF ALL OF THE LESSER ANTILLES OF THE TROPICS STARTING FROM THE PUERTO RICO AREA TO TRINIDAD AND TOBAGO IN SOUTH AMERICA BORDERING PARAKKA. THE TERRITORIAL CAPITAL IS SAN JUAN AND IS ITS LARGEST CITY. THE HIGHEST POINT IS MOUNT VIN WHICH IS NAMED BY THE TERRITORIAL GOVERNMENT. 
Ad blocker interference detected!
Wikia is a free-to-use site that makes money from advertising. We have a modified experience for viewers using ad blockers

Wikia is not accessible if you've made further modifications. Remove the custom ad blocker rule(s) and the page will load as expected.